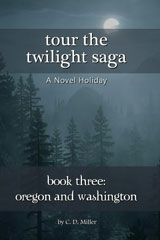 TTTS Book Three will lead you to all the Twilight Saga Film Sites found in the US states of Oregon and Washington (places apart from the novel-related sites in Washington's Olympic Peninsula—TTTS Book One).
More than a dozen Twilight Saga film sites can be visited within a 50 mile radius of two US cities:
Vancouver (located in the southwestern area of Washington State)
Portland (found in the northwestern area of Oregon State)
Dear Fellow Twilighters & Twihards;


We regret to announce that Tour the Twilight Saga Books 1 & 2 received so little interest that we put Books 3 & 4 on hold in September of 2015, and began working on Outlandish Scotland Journey (OSJ).


The OSJ travel guidebook is probably 6 to 8 months away from being finished. (We hope to have it published by the summer of 2018.) Once OSJ is finished, we'll do our best to complete the TTTS series.


In the mean time, take a look at the information below and the CONTENTS page for Book 3. That will at least tell you which scenes were filmed in which locations.


Sincerely Yours;


The Team at Tour the Twilight Saga
Tour the Twilight Saga Book Three film sites include:


The real-world house originally used to film exterior scenes of Charlie Swan's home in Forks can still be found in Saint Helens, Oregon.


Saint Helens is also where several "Port Angeles" novel locations were filmed, such as the Thunderbird & Whale Bookstore, the alley where Bella was stalked by four drunken men, the parking lot where Edward repelled her stalkers with a marvelously menacing snarl, and the building where The Bloated Toad (aka La Bella Italia) restaurant exterior scenes were shot.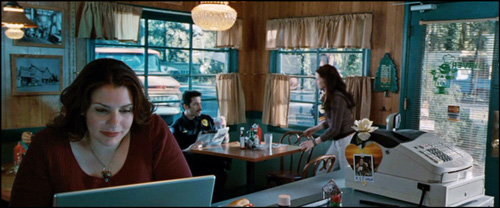 The Carver Café in Damascus, Oregon, is where Bella and Charlie—and Stephenie Meyer!—were filmed having dinner in "Forks."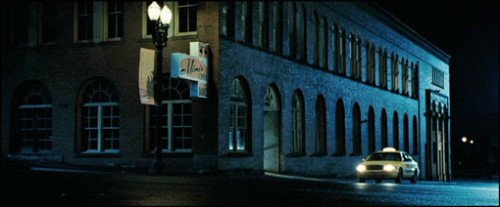 The film site used to shoot Bella's Ballet Studio is in Portland, Oregon—not Phoenix, Arizona. As a matter of fact, absolutely nothing of the Twilight Saga was filmed in Phoenix.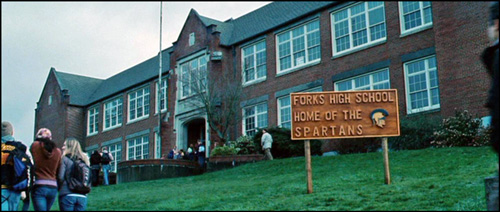 Kalama High School in Washington and Madison High School in Oregon:
Kalama High School was used to shoot exterior Forks High School scenes (such as those including the Forks High School sign and the parking lot where Edward saved Bella from being crushed by Tyler's van). Interior FHS footage (aka, can't be visited) was filmed at Madison High School.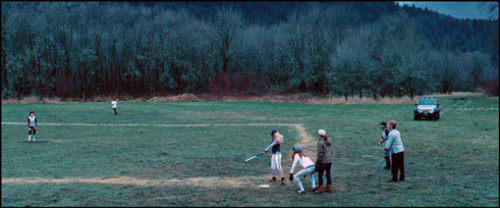 The Twilight Vampire Baseball Field film site—an area also used to shoot Eclipse Vampire Battlefield action—is just outside Vancouver, Washington. Yes, someone found it! And Tour the Twilight Saga Book Three will take you there.
Happy Twilighting!
Save
Save
Save