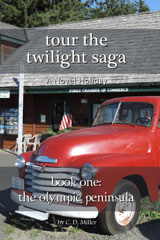 Free Sample
8.99
Washington State's Olympic Peninsula is home to the most familiar—and best-loved—real-world locations described by Stephenie Meyer in her Twilight Saga novels.
Forks
La Push
Port Angeles
Seattle
No Filming Took Place in the Olympic Peninsula.
We believe, however, that the Olympic Peninsula real-world novel locations are far more exciting and enjoyable to visit than the Twilight Saga film sites found elsewhere.
TTTS Book One Will Help You Visit
Vital Twilight Saga Sites Such As: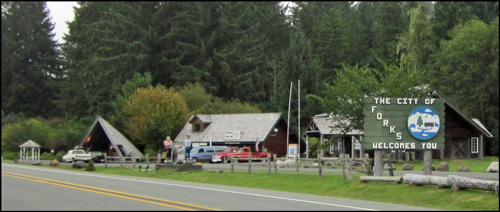 Forks, Washington
Head to the Forks Chamber of Commerce, sign the city's guestbook, and have your photo taken beside both of Bella's trucks.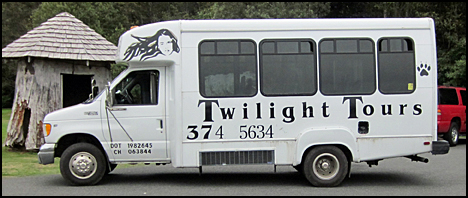 Hop on one of the local Twilight-themed Bus Tours and enjoy being chauffeured to Twilight-related places within Forks, such as the Police Station, the Community Hospital, the High School, and two houses that fit Stephenie's descriptions of Chief Swan's home and the Cullen house. The bus may also take you outside of Forks for a photo op at the Treaty Line, the Jacob Black's House look-alike, and a brief visit to First Beach—aka "La Push, Baby!"
Or, you can SKIP the commercial bus tours, and use Tour the Twilight Saga Book One to visit only those Forks and La Push locations you're actually interested in, in your own time.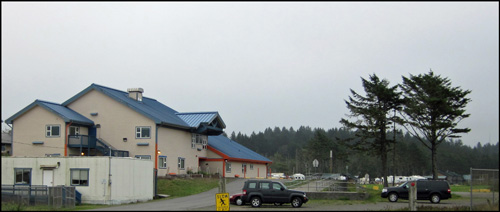 The Quileute Nation Reservation
Book One will take you to points of interest on the Res that aren't included in Twilight bus tours—such as the Tribal School that Jacob attended.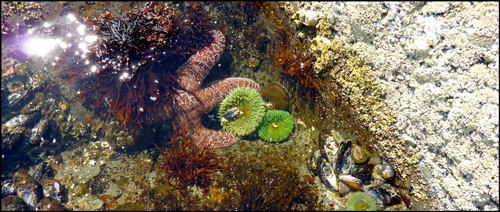 Most importantly, we'll help you schedule plenty of time for fully exploring First Beach, and provide directions for finding the magnificent Tide Pools that Bella loved so much—also not included in tours.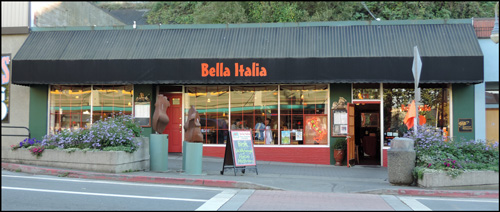 Port Angeles, Washington
Visit the real-world Bella Italia Restaurant to relive Bella and Edward's first date. Prior to being made famous by Twilight, Bella Italia's Mushroom Ravioli was a seasonal dish only offered in the Fall. Now it's a delicious entrée that can be enjoyed year-round. You'll also see the Movie Theater frequented by Forks' teens, and browse the Book Store.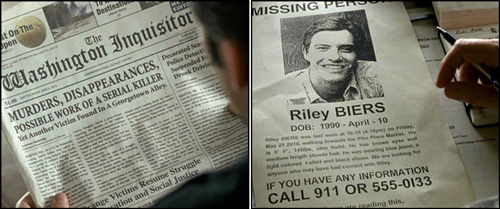 Seattle, Washington
Seattle is the birthplace of Victoria's nefarious Newborn Army and the home of J. Jenks. Pike Place Market–where Riley Biers went missing–is a marvelous place to visit. We'll also help you sojourn to a Seattle store that was the primary source of Road Trip T-shirts used to create Bella's Memory Quilt prop (the graduation gift made for Bella by her mother, Renée).
As for Visiting Port Angeles & Seattle
Film Sites:
They're found in Vancouver, British Columbia (Tour the Twilight Saga Book Two), elsewhere in the US state of Washington, and in the US state of Oregon (Tour the Twilight Saga Book Three).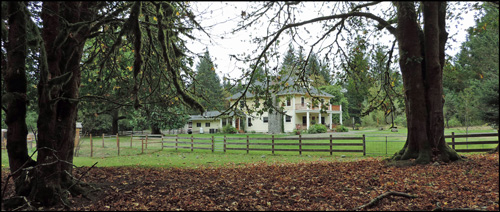 Even if you're not yet ready to embark upon a Twilight Saga trip, each Tour the Twilight Saga travel guidebook is fun to read! Nowhere else will you find such interesting information about each and every Twilight-related site.
PREVIEW Tour the Twilight Saga Book One Places by
Clicking on the FREE SAMPLE button above.
VISIT OUR Tour the Twilight Saga YOUTUBE CHANNEL
There, you'll find SEVERAL Olympic Peninsula videos including:
Twilight Saga Recon Trip, Day One, Forks
A Forks, Washington, Parking Tip
Visit the Real-World Cullen House—Stay in one of Their Cabins
Stephenie Meyer's Surprise Visit to Forks in 2013!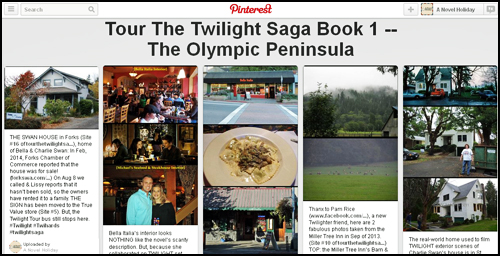 See Location Pix pared with Movie Screenshots on our
Tour the Twilight Saga Book One Pinterest Board
Happy Twilighting!
*BUY THE PDF NOTES:
Do NOT use a Smart Phone to Buy the PDF! The file is too large, and the download will fail. Some tablets also may be unable to handle the download. Use a desk-top or lap-top computer to Buy the PDF.
This is a PDF, not an eBook. It is best viewed on a computer screen.
To obtain a KINDLE eBook for the same price (something much more convenient to use), go to the Twilight Book & Travel Store. For any other type of eReader, please look for Tour the Twilight Saga in the online store where you regularly purchase eBooks.