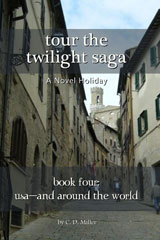 Tour the Twilight Saga Book Four features Twilight Saga Film Sites found in US states apart from Oregon and Washington (places in TTTS Books One and Three), as well as Twilight Saga Film Sites found in OTHER COUNTRIES!
TTTS Book Four is dedicated to Twilighters who happen to be traveling to California, Louisiana, Brazil, or Italy—as well as Set-Jetting Twihards who plan trips to these obscure Twilight film sites.
Dear Fellow Twilighters & Twihards;


We regret to announce that Tour the Twilight Saga Books 1 & 2 received so little interest that we put Books 3 & 4 on hold in September of 2015, and began working on Outlandish Scotland Journey (OSJ).


The OSJ travel guidebook is probably 6 to 8 months away from being finished. (We hope to have it published by the summer of 2018.) Once OSJ is finished, we'll do our best to complete the TTTS series.


In the mean time, take a look at the information below and the CONTENTS page for Book 4. That will at least tell you which scenes were filmed in which locations.


Sincerely Yours;


The Team at Tour the Twilight Saga
Locations featured in Tour the Twilight Saga Book Four include:


Santa Clarita, California—a community situated just north of Los Angeles—is home to two exterior "Phoenix, Arizona" Twilight film sites:
Bella's mother's house
The Hyatt hotel where Alice and Jasper attempted to hide Bella from James
Twilighters or Twihards will enjoy visiting the Lucerne Valley Wolf Mountain—a wolf sanctuary approximately a 2-hour drive east of Santa Clarita. Twilight Saga CGI wizards visited Wolf Mountain to study the animals' movement and obtain footage helpful to their creation of the Quileute Wolves.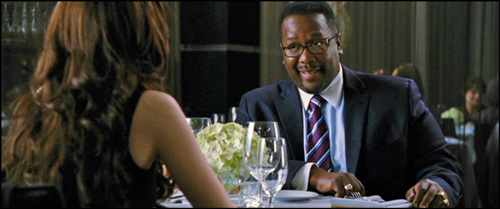 Breaking Dawn film sites in Louisiana are limited to a hotel restaurant in New Orleans (scenes of Bella meeting with J. Jenks), and sets constructed in Baton Rouge's Raleigh Studios.

Since there is absolutely nothing to see here, we have given Louisiana a SKIP-IT site rating. Just in case some Twihards are divinely inspired to visit, however, we'll provide all the information we can find about Breaking Dawn Louisiana filming. Maybe you can eat in a restaurant visited by cast or crew during filming. Apart from places like that, there is absolutely nothing to see in Louisiana!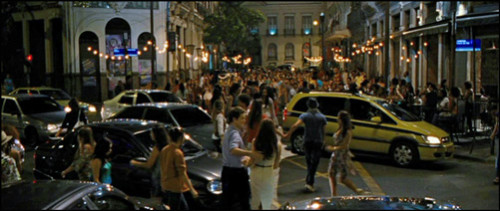 Rio de Janeiro, Brazil, is home to two real-world Breaking Dawn Part One film sites:
The Lapa District where street party scenes were shot
The Marina da Glória where Edward and Bella were filmed boarding a fancy speed boat and heading to Isle Esme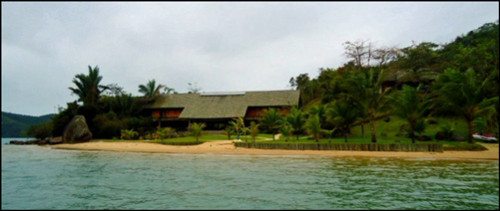 Paraty is a small Brazilian village near the private island where Isle Esme Breaking Dawn Part One honeymoon scenes were shot. Wealthy Twilighters can rent Casa Em Paraty—the beach house actually used for filming! Twilighters who are not-so-wealthy can book a less expensive boat tour that will ferry you to several Breaking Dawn film sites around the Paraty area. You won't be able to land on Casa Em's private beach, but you'll get to swim at the base of the waterfall seen on screen.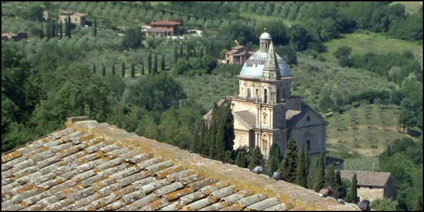 Stephenie Meyer named her Italian Vampires after the real-world Italian village of Volterra—a location originally considered for filming. A village very near Volterra—Montepulciano, Italy—is where exterior New Moon scenes (the courtyard and clock tower) were actually shot.
Tour the Twilight Saga Book Four will take you to any or all of these places.
Happy Twilighting!
Save
Save